---
| | | |
| --- | --- | --- |
| | | 2001 |
---
30 November 2001
Some GREAT news just in about Buffy. Tom De Lisle reports:
It is my absolute and distinct pleasure to inform everybody ... that Buffy Ford Stewart has been pronounced cancer-free. Yes! The intestinal tumour that she has been battling over the recent months is GONE. An examination performed on her this week showed that not only had the tumour shrunk, as we had been hoping for, but it disappeared altogether.
18 November 2001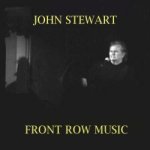 John's new double CD, "Front Row Music", is now available and can be ordered from Fair Oaks Entertainments (UK) and Neon Dreams (USA). To get your copy, go to Ordering CDs at this site.

Click Here for a track listing.
30 October 2001
I've just heard that the November tour of Japan is to go ahead as planned. See Itinerary.
22 October 2001
John has made a habit of producing CDs on his own Neon Dreams label in between his commercial releases. Many fans believe that these recordings are John's best. Once or twice a year John will go into the studio with a bunch of new songs and record a special CD for his fans. Often these CDs have a very limited distribution that usually coincides with one of John's tours. Fans all over the world have been asking for these great John Stewart CDs to be made more widely available. I am pleased announce that Online Ordering from Neon Dreams is now a part of the Chillywinds web site.
To order, go to www.chillywinds.com/order.html or see the section Ordering CDs at this site.
2 October 2001
I've just heard that John's tour of East Coast USA and the Japan Tour have been cancelled.
15 September 2001
I have just heard that John Stewart will be doing a tour of Japan in November. I have very few details at the moment but will post hear as and when I get them. Dates are:
(November) 17th Sendai, 19th Nagoya, 20th Kyoto, 21th Yokohama, 24th Tokyo.
12 September 2001
Buffy has released a new CD titled, "Buffy Sings Baker...and More."
The eleven tracks are: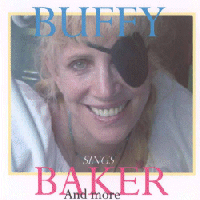 1. My Funny Valentine
2. Time After Time
3. Someone to watch Over Me
4. It's Always You
5. Just in Time
6. The Thrill is Gone
7. I Get Along Without You Very Well
8. I've Never Been in Love Before
9. Look For the Silver Lining
10. If You Should Remember Me
11. When You Wish Upon a Star
The CD is 19 minutes long. The bravery and emotion are over 74 minutes. The picture on the cover is priceless.
Those of you in UK, Ireland & Europe who are interested in purchasing a copy, should email me (Bob@Bite-MyFoot.co.uk) in order for me to get an idea of how many to stock.
USA and overseas should contact Paul Rybolt at ryboltcox@earthlink.net
The cost of the CD is $20 and includes shipping in the US via first class mail - cost for other countries may vary.
1 September 2001


UK company, Beat Goes On, have recently released the albums "California Bloodlines" and "Willard" on CD.
The tracks, 'Marshall Wind' and 'Great White Cathedrals,' which were absent from the previous Bear Family release, are included.
The CD may be ordered from Amazon Com, Amazon UK and CD Now.
22 August 2001
Just heard from Tom De Lisle re the latest update on Buffy's condition. He says, "Talked to JS tonight; Buffy has begun her chemo and radiation treatment in the hospital and this is really the beginning of the tough stretch facing our friends. The next 5 to 6 weeks will be a most challenging and trying time.
I think we all hold our breath as Buffy enters this difficult stage.
30 July 2001


The new Nanci Griffith CD, "Clock Without Hands," is now available and features three songs by John Stewart. The songs are 'Lost Him in the Sun,' 'Armstrong' and 'Ghost Inside of Me.' John also appears in the backing group on the album.
This CD may be ordered from Amazon Com, Amazon UK and CD Now.
28 July 2001

The CD "JS Covers : Volume I" which I have been working on is now ready. This CD features the songs of John Stewart performed by various recording artists.
Track listing is as follows:
Never Goin' Back - Lovin' Spoonful
Dance with the Tiger - Rosanne Cash
Daydream Believer - Anne Murray
Runaway Train - Rosanne Cash
Some Kind of Love - Kate Wolf
Sweet Dreams Will Come - Nanci Griffith/John Stewart
Strange Rivers - Joan Baez
Never Goin' Back - The Beat Farmers
All the Desperate Men - Chuck McDermott
July You're a Woman - West
Looking Back Joanna - West
Never Goin Back - We Five
Love Me Not Tomorrow - We Five
If I Were Alone - We Five
Oh Miss Mary - Barry McGuire
Chilly Winds - instrumental
One More Town - instrumental
Chilly Winds - Bill Staines
July You're a Woman - Robert Goulet
Artwork for the CD can be found here.
27 July 2001
I have just received some unfortunate news from Tom De Lisle stating that John's wife, Buffy, has been diagnosed as having colon cancer.
She has tests next Tuesday and Wednesday on a malignant colon tumor. Surgery will certainly follow, sooner or later depending on whether the thing has spread 'outside the walls' of the colon. The best hope, of course, is that it has been contained. Either way, there will be aggressive treatment, and I'll keep you updated here.
16 May 2001
The long awaited release of "Fire in the Wind" has finally arrived. See earlier for ordering info.
14 April 2001
Orders are now being taken for John's video "Frontrow Moonlight" (filmed at The Turf Inn, Dalry, Scotland, last year). The video will not be available in PAL format - NTSC only. Although most modern VCRs will play the NTSC format, it is wise to check with the manufacturer of your VCR.
12 April 2001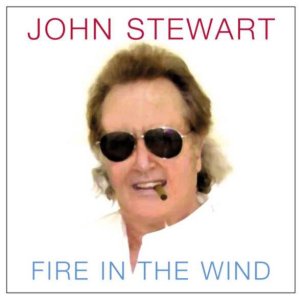 "Fire in the Wind" is set for release May 23rd on Wrasse Records.
The CD will include the 10 songs from the original album plus five bonus tracks - ' Where the Wind Can't Find Me,' ' Old Gunfighter,' 'Sun Fire Shining,' ' Zappata's Own Comrades' and 'Auld Lang Syne (Stephanie Butler).'
UK residents can order it from Graeme Livingstone at Fair Oak Entertainments -
email coldsley@netscapeonline.co.uk.
US residents can order it from Folk Era - email allan@folkera.com.
CLICK HERE FOR LARGER PHOTO AND DETAILS
4 March 2001
John's video "Frontrow Moonlight" (filmed at The Turf Inn, Dalry, Scotland, last year) will be available shortly.
US residents should contact Homecoming Records directly.
UK and rest of world should contact Graeme Livingstone at Fair Oaks Entertainments (coldsley@netscapeonline.co.uk).
It is not yet known if a PAL version will be available. However, most modern VCRs will play NTSC format - please check with the manufacturer of your VCR.
3 March 2001
Unfortunately, John has postponed his UK/Ireland tour for May - probably due to the recent foot and mouth epidemic.
Looks like the tour will be later in the year.
19 February 2001
At last, John's album "Fire in the Wind" is to be finally released on CD by Wrasse Records in UK.
As well as the 10 original tracks, there will be 5 extra tracks added (4 from the "Piano Album" demos of 1976 plus a live track).
It is hoped that the CD will be released in May to coincide with John's tour of UK and Ireland.
Watch this space.
1 February 2001
John Stewart will be holding a two day song writing workshop at The West End, 1545 4th Street, San Rafael, CA on 17 & 18 February. The price is $300 for both days.
Future workshops are planned and will include; "Performing your songs on stage," "Making a CD of your songs," "Presenting yourself to a club," Advanced song writing course."
Anyone interested in attending should contact John Stewart directly at angelbravo@aol.com.
31 January 2001
The CD "Lonesome Picker Rides Again" is now available again.
For info and price please contact Dave Walmsley at coldsley@netscapeonline.co.uk
26 January 2001
Two limited edition CDs - Waving from the Trenches : Vols 1 & 2 - are now available which include interviews John did for UK Radio in September 2000.
If you would like copies then please contact Rhonda Garnett (residents of North America) at bishop_rock@hotmail.com or Mark Austin (residents of UK and rest of world) at mmaustin@dial.pipex.com.
All donations received will go to the Buffy Fund.
Artwork can be found at http://www.bite-myfoot.co.uk/recordings/recordings.html.
22 January 2001
Some photos (taken by Paul Rybolt) from the John Stewart Tribute at the 16th Annual World Folk Music Association Benefit added to site. See Photos section.
---
[What's New]
[Homepage]