---
| | | |
| --- | --- | --- |
| | | 2002 |
---
21 October 2002
This week sees the release of further recordings: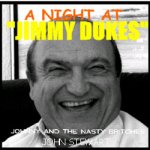 A Night at Jimmy Duke's. Johnny and the Nasty Britches recorded live at Jimmy Duke's earlier this year. This CD features many old favourites as well as some great new music that any John Stewart fan would love to hear. 'Midnight Train' is an all new JS rocker and 'China Skies' features a wonderful extended guitar solo by John. 'When My Love Was Here' was written by John during his Kingston Trio days. It was recorded by the Trio back then but this is the first ever recording of John singing this beautiful song. An extra treat is Dave Batti's lead vocal and jazzy bass runs on 'Dead Snakes.' A great live set for your collection. Co-starring Dave Batti and Dennis Kenmore.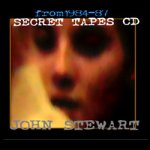 Secret Tapes. In 1986, John released a recording of all new songs on his own Homecoming label. Some of these songs appeared in later years on John's major label releases but many were only available on The Secret Tapes. John followed Secret Tapes '86 with Secret Tapes II in 1987.

Now these historic John Stewart recordings are available for the first time on CD. The master tapes were literally rescued from oblivion and remastered in digital form. Don't miss these classic JS masterpieces.
If you would like to order any of the above CDs, please go to the ORDERING CDs section at this site.
29 August 2002
This week sees the release of three CDs :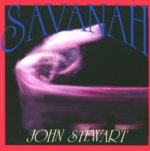 Savanah is John's most unusual recording. This CD is a rerelease of the cassette. All instrumental rhythms mixing guitar, percussion, flute and keyboards. Music that John composed as an aid to meditation or a tribute to the power of meditation.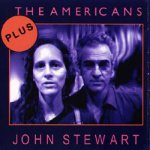 The Americans Plus features a seven song live set that John put together after the tragedies of 11 September 2001. The highlight of the set is John's new song 'The Americans' which honours the heroes of that day. Also included is an updated version of 'Unchained Beast' along with 'Mother Country', 'Hero from the War/Oldest Living Son', 'Survivors', 'Pirates of Stone County Road' and 'Ticket to the Stars'.
This stirring set was recorded at a house concert in Lakeside, CA early in 2002.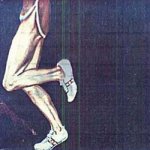 The Runner. Way back in the early 1980s John had this great idea to produce a tape for joggers. Working with Larry Cansler and a running physiologist, he put together an awsome workout tape. It contains warmup, stretching, jog and cool down suites. The guitarwork is fabulous and it is a great listen, regardless of your workout leanings.
At the time of its recording, John pitched it to Nike, Coca Cola and New Balance as a marketing giveaway. There was some initial interest but it never panned out. John toyed with the idea of releasing "The Runner" as a new age instrumental album for Homecoming but moved on to other projects. SEE DISCOGRAPHY
If you would like to order any of the above CDs, please go to the ORDERING CDs section at this site.
1 July 2002
JS Covers Vol 3 is now ready. CLICK HERE for cover artwork.
3 April 2002
The CDs, Trancas and Armstrong have been reissued - see discography. Go to the Ordering CDs section for details of how to order.
27 March 2002
Peter O'Brien (of Omaha Rainbow fame) has released a 20-page compendium of Stewart brain teasers. Entitled "Over the Rainbow: O'Bsessions With John Stewart," this is bound to be a sought-after item for everyone's collection. Included are 155 song quotes (name the songs), 69 opening lines (name the songs), 38 second lines (name the songs), 19 characters (name the songs), and 10 "Can You Come Up With..." challenges (example: 19 songs featuring rivers and roads?), plus all of the answers in the back. All profits will go to John and Buffy for the medical fund.
In UK, the cost is £3.00 (inclusive of postage) and in USA, $6.00 (inclusive of postage).
Payment should be sent to Peter O'Brien, 10 Lesley Court, Harcourt Road, Wallington, Surrey SM6 8AZ, England.
Peter will be bringing a batch with him to the Birchmere gigs on 19 & 20 April, where you can buy a copy for $4.00 on the night.
Peter can be emailed at peter.j.obrien@talk21.com. However, his server can accept only short messages and no attachments. It is also worth noting that Peter will be in USA from 9 April to 9 May and so will not be able to process orders made during this period until his return.
2 March 2002
JS Covers Vol 2 is now ready. Tracklist is as follows:
01 She Believes in Me - Eddy Arnold
02 Missouri Birds - Harry Belafonte
03 Headin' for the Hills - The Limelighters
04 California Bloodlines - Fats Johnson
05 Mother Country - Fats Johnson
06 Friend of Jesus - Spirit of John Morgan
07 Some Lonesome Picker - Jim Sullivan
08 Little Road & a Stone to Roll - The Association
09 Armstrong - Lobo
10 Sky Blue Eight - Jeff McDonald
11 Where Are You Going - Glenn Yarborough
12 I Can Never Go Home Again - We Five
13 Poet - We Five
14 Dreamers on the Rise - Chuck McDermott
15 Dreamers Interlude - instrumental
16 July You're a Woman - Pat Boone
17 Never Goin' Back - Pat Boone
18 July You're a Woman - Ed Bruce
19 If You Don't Look Around - Jeff McDonald
20 Some Lonesome Picker - Spencer Lewis
CLICK HERE for cover artwork.
15 February 2002
John is selling his Kingston Trio Anniversary Edition banjo. This is the banjo that was presented to John by the Martin Guitar Co. in 1997 to celebrate the 40th anniversary of the Kingston Trio. Martin produced only 40 sets of these special anniversary edition instruments. Each set consisted of a Kingston Trio D28 guitar, a Kingston Trio tenor guitar and
a Kingston Trio Vega long neck banjo. The sets were numbered 1 through 40 and hand signed by John, Bob Shane, Nick Reynolds, George Grove and CF Martin IV. These sets are so rare that they are highly prized by collector's and fans.
Set number 1 was never sold. It was presented to Bob Shane by Martin. Set number 2 was never sold and the banjo from that set was presented to John by Martin. This is the banjo that John has been playing in concerts since then. He played this banjo with Nick in the UK. He played this banjo at the Fantasy Camps.

John has decided to sell this banjo and some lucky fan/collector will get this extremely rare, one of a kind collector's item. If you have a friend that would be interested, please pass the word.

You can see all of the details at the following URL:

http://cgi.ebay.com/aw-cgi/eBayISAPI.dll?ViewItem&item=1514867368

It's not cheap but it is a wonderful item.
---
[What's New]
[Homepage]