---
| | | |
| --- | --- | --- |
| | | 2003 |
---
4 December 2003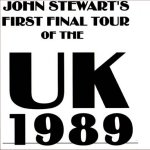 A DVD of John Stewart's First Final UK Tour will be available soon. This DVD includes footage from John's UK tour of 1989.
4 December 2003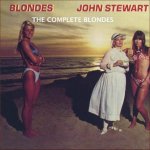 Coming soon. The Complete Blondes. This CD is a reissue and features tracks from the US version of "Blondes" plus the extra tracks which were released on the Swedish version.
4 December 2003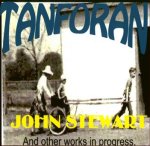 Tanforan, the special home-burned tour CD that John prepared and sold on his Fall East Coast tour, is now available. Tracks are, Tanforan, Art Faller's Land, July You're A Woman, Moonlight Dream, China Sky, Wind On The River, It Ain't The Gold, Renegade Rising, Dreamers On The Rise and One Eyed Joe.
8 May 2003
BBC Radio Scotland are planning to do an interview with John Stewart on Friday 9 May. The interview will be broadcast on the Tom Morton show on the afternoon of Monday 12 May - show starts at 2 pm. Please check out
http://www.bbc.co.uk/scotland/radioscotland/programmes/main/tom_morton.shtml
14 February 2003
This news just in from Appleseed Records.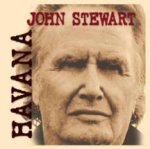 Hi, fellow John Stewart fans, Alan Edwards from Appleseed Recordings here with wonderful news about our upcoming release of John Stewart's "Havana" CD on March 25 (available for pre-order now; see below). I feel like I'm preaching to a very well-versed choir on this site, but here's the scoop on our version of "Havana":
Many of you know that "Havana" saw extremely limited release in 1998 as a cassette John sold on a UK tour and perhaps via mail order. Well, the 12-song tape has been entirely overhauled into a 15-song CD that contains thoroughly reworked versions of 11 of the original "Havana" tracks, plus four additional new recordings – JS originals 'Star in the Black Sky Shining' (an in-concert favourite for several years), 'Cowboy in the Distance,' and 'Waltz of the Crazy Moon,' plus a cover version of 'Lucky Old Sun,' the standard that was a hit for Frankie Laine in 1949 and has also been covered from everyone from Sinatra to Pat Boone to Jerry Lee Lewis to Willie Nelson.
As Tom De Lisle, ace Stewart fan, friend and liner note writer for "Havana" neatly summarizes the situation, "It's a repainted 'Havana', and every colour is used. The original cassette demo, it is evident now, was a "demo' for this full version. By its feel and bigger sound, it gives the impression of having been recorded live, with full and lush backing. And just as John's songs evolve over the years, this is really 'Havana 2003', the album that was meant to be. The cassette was a caterpillar; this is a big and beautiful butterfly."
Well put, Tom. Although John is a virtual one-man band on most of the CD (vocals, guitars, bass, keyboards, banjo, percussion, harmonica), with some help from Buffy (harmony vocals, percussion), John Hoke (drums, percussion), niece Noelle Ford (viola on 'Starman'), and a couple of friends on 'Dogs in the Bed,' "Havana" has a wonderfully live and rich sound, with layers of bright, ringing guitars, propulsive rhythm tracks, some splashes of banjo, and John's usual wise, thoughtful and pungent lyrics delivered in his distinctively weathered and forceful voice.
If you'd like to get a head start on "Havana's" March 25 release date, the CD can be pre-ordered right now and will be shipped to you weeks before it hits the stores. "Havana" costs $14.50 plus $2.50 for shipping (in the U.S. and Canada; $7.50 shipping for international orders) and can be pre-ordered via credit card from our website: http://www.appleseedrec.com/order/ , by calling (toll-free) 1-877-692-7999, or by sending a check or money order to:
Appleseed Recordings
P.O. Box 2593
West Chester
PA. 19380
USA
Fans in UK and Europe should contact Graeme Livingstone at Fair Oaks Entertainments http://www.hmpge.com/roots2rockmusic
13 February 2003
John Stewart will be doing a short UK tour in May. Please check out UK DATES for more details.
---
[What's New]
[Homepage]