Other Artists' Links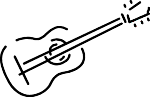 ---
This is primarily a links page to websites featuring other artists. If I have missed any out, please let me know.

If you order CDs from Amazon I would request that you do it via this page. The reason for this is that I get a small amount of commission for sending customers their way, which helps me pay for my webspace. So please bookmark this page and, the next time you wish to order from the above suppliers, click on one of the buttons next to the artist.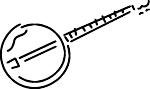 DO NOT BOOKMARK AMAZON PAGES ONCE YOU GET THERE.
Thanks for your cooperation. Please enjoy this site.
---
---